Empowerment for Pandemias
Learning from CoVid19
Empower individuals and organizations in the healthcare sector to build
resilience and better handle pandemics and other crises in the future.
This project is funded with support from the European Commission.
Erasmus+ EU programme for education, training, youth and sport.
---
The COVID-19 pandemic had an enormous impact on the public health system and put much pressure on health professionals.
empowerment4pandemias focuses on the importance of adequate knowledge and competencies of healthcare professionals and decision-makers to successfully cope with such events, and the need for individual and organizational resilience in dealing constructively with these challenges.
An assessment tool for individual and organisational resilience as well as a training programme to improve crisis response and preparedness competences during pandemics will be developed.

An innovative learning environment is created which allows for individualized learning and caters to different needs of learners.
---
Implementation
The key deliverables of this project consists of six Project Results (PR1-6)
PR1
A competence model is being developed to help manage resources infrastructure during a pandemic.
PR2
A digital tool is designed to help assess an organization's resilience to crises, as well as deliver training to professionals and decision-makers on how to improve resilience.
PR3
A digital individual assessment and intervention tool for individual resilience is developed, which includes a search engine and a network of professionals.
PR4
A new approach for developing crisis competences is developed, which includes a real case study, a digital simulation game, and technical visualization. A train the trainer program is also included.
PR5
An 8-week training course is developed to help people gain the competencies needed to be prepared for the pandemic.
PR6
The key learnings and results of the project are summarized and interlinked, and recommendations are made to ensure sustainability.
Newsfeed
Follow our rss feed here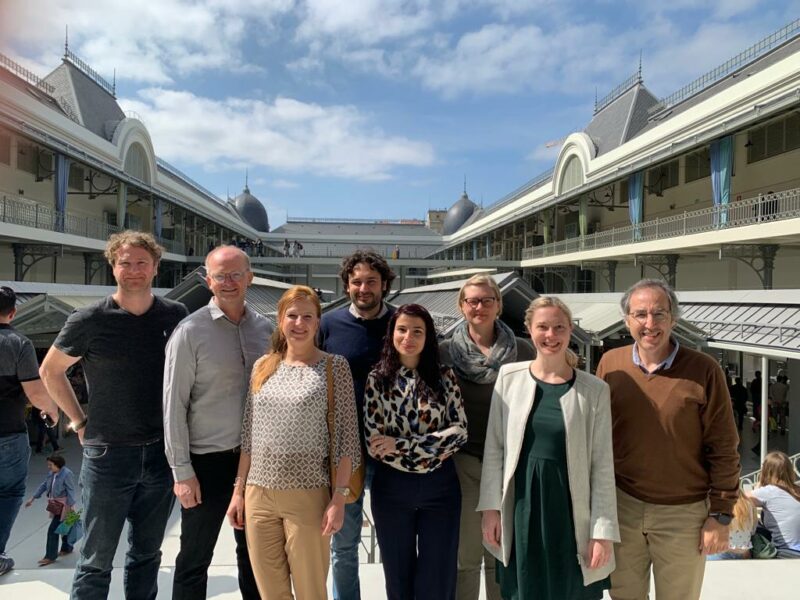 Last week the project team of empowerment4pandemias had a productive meeting in Porto, in the premis…
Read More
Expected Results
The target group will learn to become more resilient as organisations learn of how to balance the allocation of resources for routine health services and pandemic response and how to create innovative solutions for service delivery during a pandemic.
An innovative learning environment is created which allows for individualized learning and caters to different needs of learners.
The project will provide educators with new competences to reinforce their teaching practice in the field of how to strengthen the individual and organisational resilience to better cope with pandemics.
The project training course will be integrated into existing training programs across Europe to promote the transfer of relevant knowledge and the acquisition of competence in complex pandemic crisis situations.